Theatre and the fresh air: Fairy Tales in the Park
Here's an event like no other that will let you see Snow White, Zorro, Merida, and other characters from Fairy Tales in the park around you! Fairy Tales in the Park is a series of free, live theatrical performances that will light up your and your family's day. The troupe has been sharing their love for art and bringing everyone's favorite characters to life since 1995 throughout Ventura County. Don't miss out on this amazing opportunity to show your family some truly magical time!
May 7 - September 10 | Ventura County

Gypsies in a Trunk is an all-volunteer troupe of actors who perform fairy tales for children- but fear not, adults are also most welcome to watch. In 1995 John and Roxanne Diesel co-founded an all-volunteer troupe of actors and since then in partnership with the Rancho Simi Recreation and Park District they've been bringing the magic to the parks around you! All Fairy Tales in the Park performances are held outdoors in a variety of venues and they are always free of charge. Throughout the plays, the actors may pass the hat to help cover costuming and travel costs, but donations are always voluntary.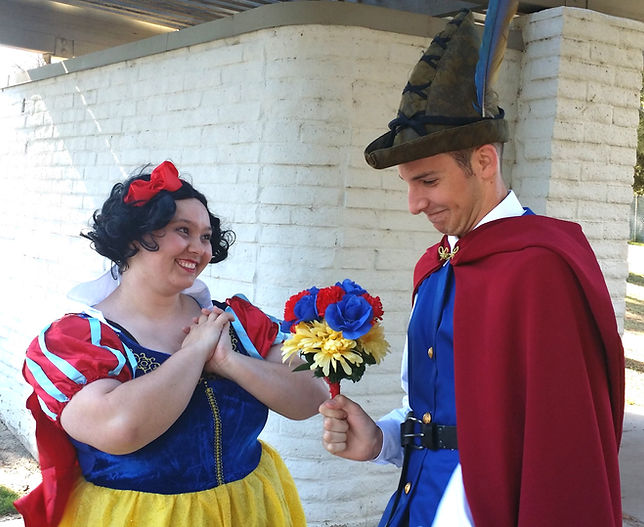 The actors of our outdoor Fairy Tale shows will entrance you and your little ones with their portrayal. Bring water, juice, or snacks to keep them energized while they're performing! Blankets and low-slung chairs are recommended, and so are sunscreen and hats. These shows are for every age group, so if you find yourself with an extra 45 minutes in your day don't hesitate to spend it on this fun family-friendly attraction. The Fairy Tale shows run approximately 45 minutes which is suitable for the attention span of even as young as 3 to 10 years old! Of course, those young at heart will enjoy the spectacle as well- who doesn't love to watch a child's eyes light up as they meet a character straight out of their favorite book.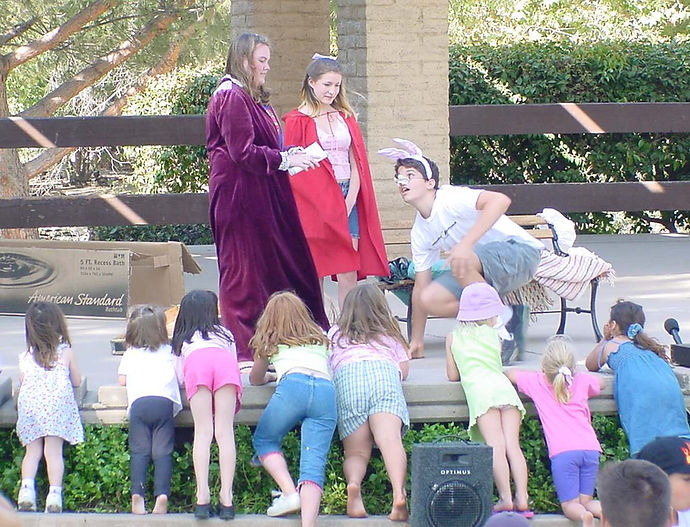 If you're looking for a fun way to entertain your family this summer, look no further than the Fairy Tale in The Park performances. The troupe's goal is to create an environment where families can introduce live theatre to their children in a casual setting, price-free! The event starts off with the show "Snow White in Neverland" this weekend! You can see this amazing play on May 7th in Westlake Village at 11:30 am and later in Simi Valley - 4:00 pm, or on May 8th in Channel Islands at 2:00 PM.
For more information and exact dates, visit the Fairy Tales in The Park website.